Our socks are made from yak wool, and camel wool.
These products are tested by  our daily usage in Mongolia's cold weather. We much prefer warm, thermally insulating wool fibers over silky smooth but cold ones. In Mongolia camels survive cold winter, grow thick wool, and shed the wool for hot dry Gobi desert summer. On the other hand yaks grazing mostly in central region provinces of Mongolia provide herders with down and wool of amazing thermal insulation property.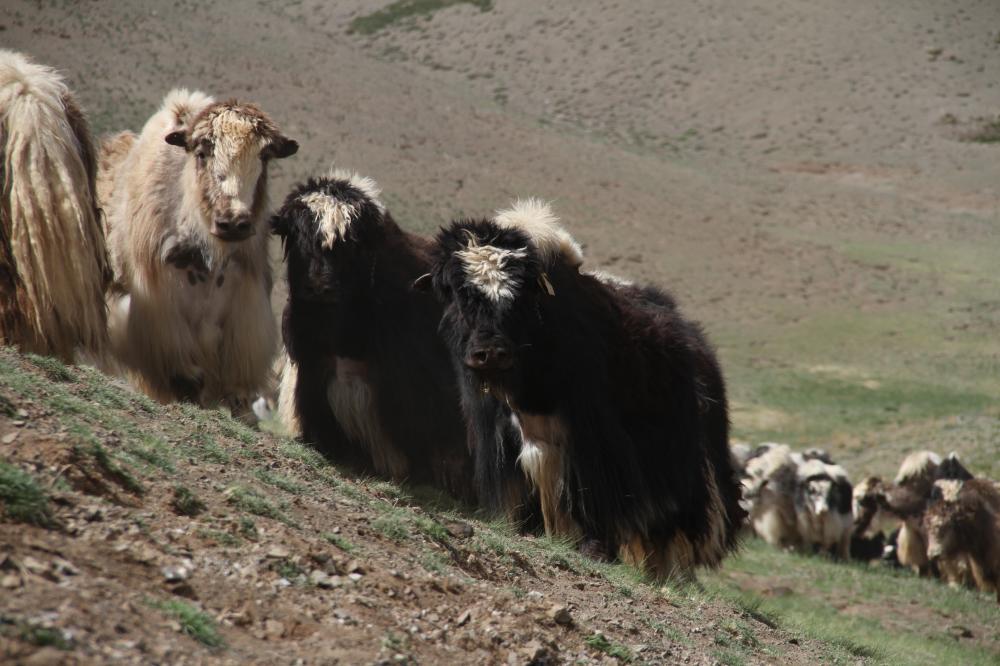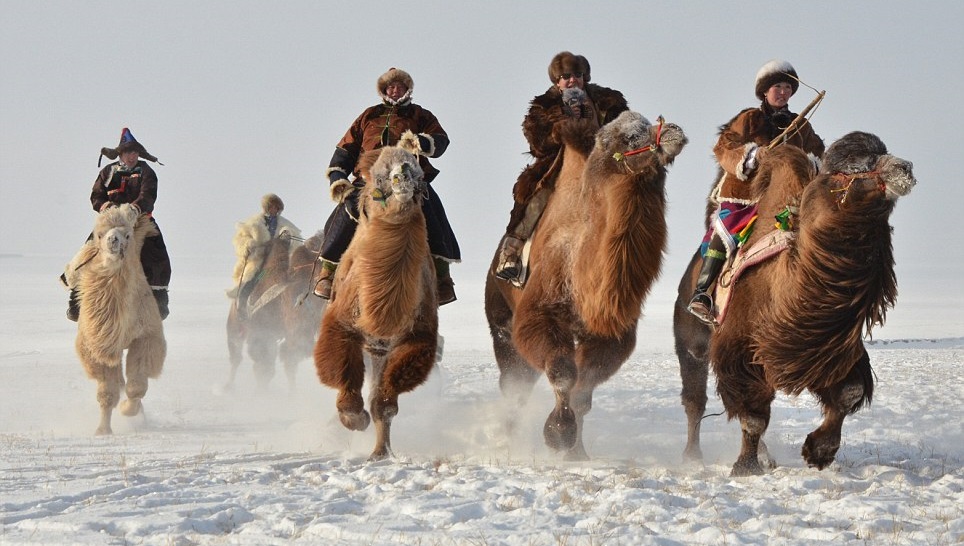 Warmest yak wool socks: 90% pure yak wool.
Warmest Yak Wool Socks for Winter, Outdoor, Cold Weather, Hiking, Camp, Cold Feet. Very soft, yet not bulky.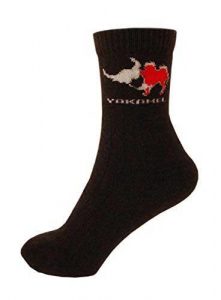 WARMEST SOCKS FOR COLD FEET FROM ONE OF THE COLDEST COUNTRIES. Mongolia's capital is the coldest capital in the world. And Mongolians consider yak wool socks as the warmest.

⛰ 🏗 ⚒ ⛷ FOCUS MORE ON YOUR WORK OR RECREATION THAN ON DISTRACTING COLD FEET by wearing these warm MEN's & WOMEN's wool socks for camping, outdoor work, home, snowboarding, winter, cold weather and cold evenings. They look great on dresses too. Yak wool socks are cool when hot and warm when cold. To choose size, use the Yakamel SIZING IMAGE ON THE LEFT. Also the accompanied FREE BOOKLET 📖 is packed with tips to increase longevity of any wool socks.

☼ 🐂 ❄ YAKS ABLE TO CLIMB TO MOUNTAIN HEIGHTS NO OTHER MAMMAL CAN, are highly nimble. Their wool is combed off once a year. No yak is hurt.

YAKS TOLERATING EXTREME COLD CAN BE SEEN SWIMMING CALMLY THROUGH ALMOST FROZEN LAKES AND RIVERS at -40F without trouble due to their warm wool protection. The socks are made from the wool of Mongolian yaks living in -40F to +40C environment. THE SOLE IS MADE THICKER. Do not bleach. Preferably, hand wash in lukewarm water, wring, hang dry. 

WE BELIEVE IN MAKING PEOPLE WORK AND REST WARMER AND CALMER instead of shivering and fumbling. Add to cart and get yours today! These warmest socks for extreme cold will make a nice gift!
Yak wool socks available on amazon
Yakamel Mongolian Camel Wool Socks for Men & Women – Warm Socks for Cold Feet, Skiing, Hunting, Includes Ebook on Tips.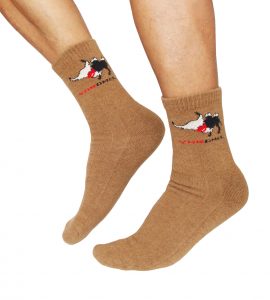 👩👨👵 These camel wool warm socks for women and men are very suitable for the elderly too. To choose size, use the Yakamel sizing image on the left.

⛰ 🏗 ⚒ ⛷ By wearing these warm socks for outdoor work, snowboarding, winter, or cold weather, you can concentrate more on your work or activity, than on distracting cold feet.

📖 The accompanied free booklet is packed with tips to increase longevity of any wool socks.

⛺ Probably you may want to skip washing these socks once or twice while you wash other socks after every use as camel wool is stink-resistant and moisture-wicking. This saves water when it is scarce during camping, for example. Hand wash in lukewarm water, hang dry. Do not bleach.

☼ 🐫 ❄ Made from the wool of Mongolian feisty, woolly, two-humped camels that survive howling blizzards and scorching heat of the Gobi desert where temps range from -40 to +40 Celsius. When it gets wet, it still has some insulation property. Pilling can occur as with all wool and even expensive sweaters do.